Whether you're eating at a century-old establishment or a new eatery, there's no denying that New Orleans is one of the world's great food towns.
Cajun, Creole, French, Italian and African influences have woven themselves into the fabric of this city's culinary heritage, creating some of the country's most singular dishes. Some of them have become synonymous with the region – like beignets and muffaletta sandwiches, for example.
Recommended:- The 8 Best Hotels in Nashville
1.Beignets
Beignets are a staple of New Orleans and are served at most cafes and restaurants. They're a fried dough treat with a pile of confectioners' sugar on top, and they're both sweet and savory.
There are some variations of beignets, though they're all usually made with the same base dough and dusted with powdered sugar. Some are stuffed with pralines, other are filled with cheesy crawfish, and others have their own special flavors.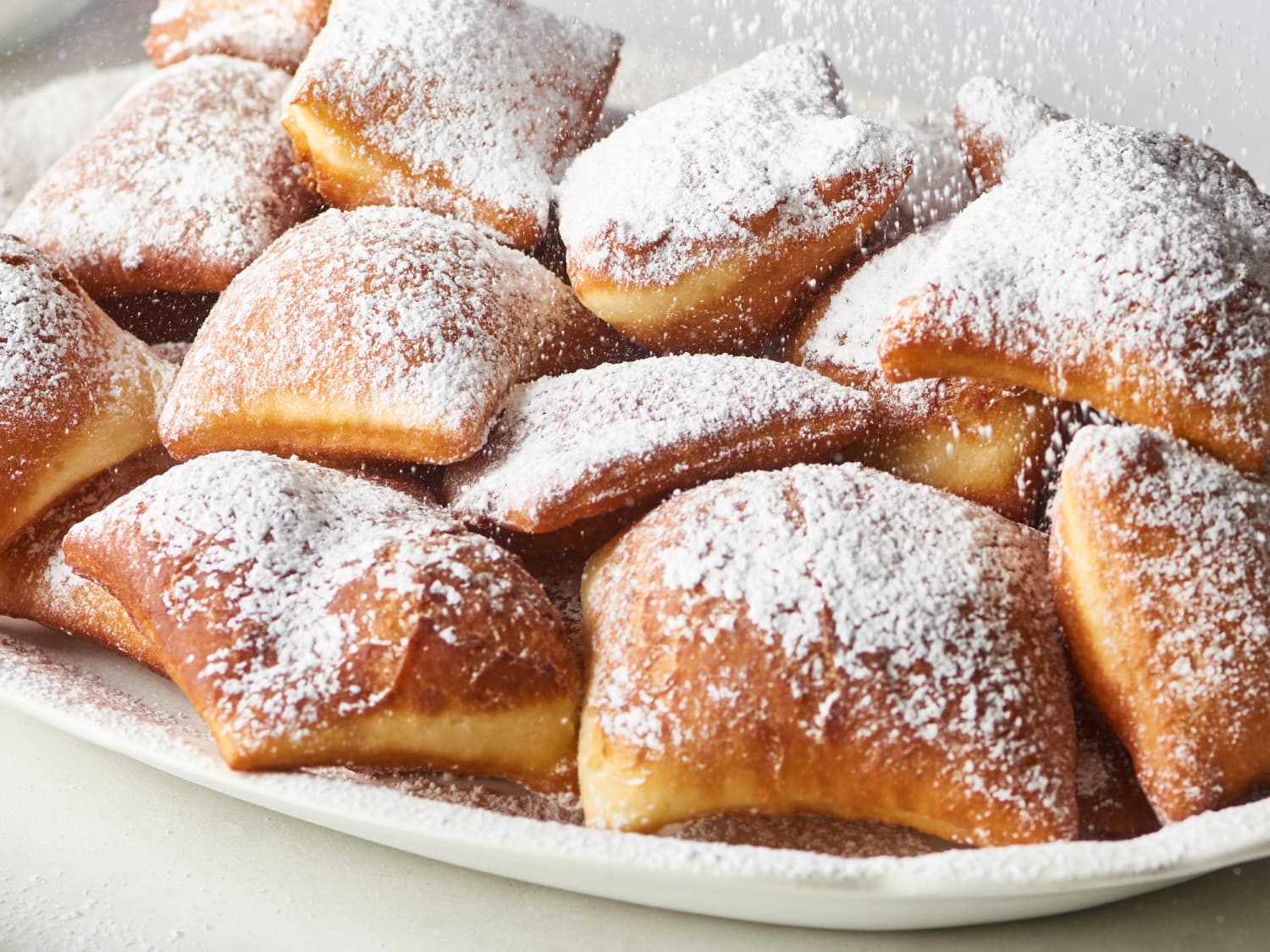 When making beignets, you need to make sure that the water is at the right temperature. The water must be at around 110 to 115 degrees for the yeast to activate.
It's also important to let the dough proof before frying it. You can do this by letting it rise in a warm place for one to two hours.
When you're ready to fry your beignets, add about three inches of oil to a deep frying pan or pot and heat it up. The oil should be around 375 degrees Fahrenheit. Once it's hot, drop the beignets in and let them fry for a few minutes.
2.Jambalaya
Originally from Louisiana with French, Spanish, African and Native American influences, jambalaya is a rice dish that is cooked in stock with a holy trinity of vegetables (bell peppers, onion and celery). Traditional recipes almost always have some kind of smoked sausage (andouille or chicken) as well as one or two other meats.
This is a delicious, hearty, and comforting meal that practically springs from the pot! If you are looking for a true New Orleans recipe, then this is the one to make.
In addition to the usual protein options of chicken, shrimp and Andouille sausage, this recipe includes a variety of vegetables, such as sliced okra and red bell peppers. It also features some Cajun spices, such as cayenne and garlic.
The origins of this classic New Orleans meal are not fully known, but it was likely inspired by Spanish settlers who attempted to re-create paella using tomatoes rather than saffron. It was later developed by the French, which incorporated andouille sausage into their version.
3.Crawfish
Crawfish is a classic Louisiana delicacy that's beloved for its buttery texture and rich flavor. It's served year-round in gumbo, etouffée and po'boy sandwiches, but it's especially popular during spring (February-June) when local restaurants host weekly boils.
Depending on your preference, crawfish can be boiled, steamed or baked. They're a good source of protein, fiber, vitamin B12, iron, selenium and niacin.
The most popular part of a crawfish is the tail, though you can also enjoy its claws. To peel a crawfish, grab the head and tail and twist them away from each other, then peel off the rings on its tail to expose the meat.
While eating crawfish is fun and messy, it's important to remember that the crustaceans are high in salt. So if you're on a sodium-sensitive diet, limit your intake and include additional non-starchy vegetables like onions, garlic, mushrooms, green beans, bell peppers and carrots.
4.Po'boy Sandwich
The Po'boy sandwich is a grilled French bread filled with meat and fried seafood, like shrimp, oysters, crawfish or catfish, and served with mayonnaise. These sandwiches are a New Orleans staple and can be found at many establishments in the city.
A key to a good po'boy starts with the bread. The bread in a New Orleans po'boy is a Gulf-style French bread, which is crusty on the outside and soft and absorbent on the inside.
Another key to a good po'boy is remoulade sauce. Remoulade is a creamy, tangy and spicy mayonnaise-based sauce that is the perfect complement to fried shrimp.
You can find a variety of fillings on the po'boy including shrimp, catfish and crawfish, andouille sausage, and roast beef. You can also order the sandwich dressed with lettuce, tomato, pickles and mayonnaise if you wish.
5.Gumbo
Gumbo is one of New Orleans' most iconic dishes and a must-try when you visit. This hearty stew features a combination of seafood, meat, and vegetables that is served over cooked rice.
The most important part of a good gumbo is a roux, which is a thickening agent made from equal parts fat and flour. It should be thick enough to coat the back of a spoon, but not too thick that it takes away from the flavor.
Another defining feature of a great gumbo is homemade stock. This is a staple in the Creole kitchen and it's always a good idea to have it on hand.
A roux is not the only ingredient used in a great gumbo; veggies, sausage, beef bouillon, and hot sauce are also common additions. It's the stew's "holy trinity" and it helps give the dish its flavorful complexity.
The best gumbos in New Orleans are typically thick and brothy, containing plenty of seafood or meat, with okra added to the mix. Okra has a slimy consistency that is natural thickener, and is often substituted for chicken or sausage in central and northern regions of Louisiana.
6.Étouffée
The term etouffée literally means "smothered," which is a popular cooking technique used throughout the southern United States. It is a stew-like dish that is typically made with crayfish, shrimp or chicken..
A key component of an etouffee is the roux, which is created by combining butter and flour over low heat. This mixture is then seasoned and combined with the holy trinity of vegetables (onions, celery and bell pepper), which is also the basis for many other classic Louisiana dishes.
Another important element of an etouffee is Cajun seasoning, which contains dried herbs like thyme and basil as well as spices including garlic and onion powder, paprika, black pepper and cayenne. This spice blend is added after the roux is cooked, before adding the other ingredients.
Etouffee is an extremely popular and signature dish in New Orleans and throughout the South. It's often served alongside other iconic Louisiana dishes such as gumbo and jambalaya.
7.Oysters Rockefeller
One of the most popular appetizers in New Orleans is Oysters Rockefeller. Originally created at Antoine's in 1889, these oysters on half shells are topped with a butter sauce, finely chopped spinach, and breadcrumbs.
The dish is inspired by escargots a la Bourguignonne, a French recipe that relies on butter and herbs to cook snails. It's a classic Louisiana dish that's easy to prepare and can be served warm or cold.
To make this Oysters Rockefeller, you'll need a few ingredients: raw oysters, butter, garlic, green onions, thyme, lemon juice, pernod (aniseed liquor), and hot sauce. You'll also need a baking pan amply sprinkled with rock salt.
A little time is needed to prepare the butter garlic sauce, but it's worth it for the savory flavors. You can prepare the sauce before you grill your oysters to add a flavorful kick. You can even use frozen oysters for this recipe if you're in a pinch. But be sure to defrost them first. They'll taste much better!
8.Muffaletta
Muffaletta is a classic New Orleans sandwich that is made on large rounds of Italian bread with olive salad, cheese, and a variety of meats. It is popularly served on Mardi Gras Day, but it can also be made for a family lunch or for a big game day gathering.
Muffalettas are usually layered with olive salad, genoa salami, ham, mortadella, provolone and Swiss cheese. They are served hot, cold or room temperature and can be sliced into several servings.
The sandwich originated in New Orleans when the owner of Central Grocery noticed migrant workers layering meats and olive salad on bread to eat for lunch. He reworked the recipe to make it a more permanent sandwich and introduced it to the public.
To make a traditional New Orleans Muffaletta, you will need bread (Italian style or any round loaf) and a marinated olive salad. This should include green and kalamata olives, giardiniera, pepperoncini, cocktail onions, capers, garlic, and other spices.