If you're planning a trip to Europe, you've come to the right place. We've rounded up the 8 best places to visit in europe.
Paris, London, Rome, Florence and Amsterdam are always tops on the list of must-visit European cities, but we have a few others that you should add to your travel wishlist as well.
Recommended:- The 8 Best Honeymoon Places in the USA
1.Paris.
Paris embodies French heritage and captures the romance of traditional European culture. Layers of artistic thought, philosophical evolution and social revolution are reflected in its avant-garde art galleries, Belle Epoque cafes and open-air museums scattered across its distinctive quartiers.
Its imposing, wrought-iron Eiffel Tower, broad Arc de Triomphe guarding the glamorous avenue des Champs-Elysees and flying buttressed Notre Dame cathedral with its lamplit bridges spanning the Seine, are enduring emblems of the city. But Paris's dazzling modern and contemporary icons are also a feast for the senses.
In addition to its iconic monuments, Paris is a treasure trove of museums that have become worldwide cultural institutions. Among them are the world-famous Louvre, home to the Mona Lisa, and the Musee d'Orsay that holds within its Beaux-Arts corridors the largest collection of Impressionist art.
The city is also famous for its gastronomy. Its restaurants are renowned for serving a variety of dishes from classic French fare to Chinese-French fusion and modern French delights.
2.London.
London is a city with a rich history that has influenced the rest of the world. From ancient buildings to modern wonders, London is a place that will take your breath away and make you feel incredibly enchanted.
The best thing about London is that it is filled with fascinating places and attractions that will make you want to go back time and again. From museums to galleries, to shopping streets, there is something for everyone in this amazing city.
Another thing you must do when visiting this city is to visit some of its famous parks. From Battersea Park to Richmond Park, there are many places in London where you can get lost in nature and have a relaxing time.
You can also take a walk along the River Thames and see the sights that this famous city has to offer. You can walk past the Shard (Western Europe's tallest building), Millennium Bridge, and St. Paul's cathedral.
3.Rome.
Rome is a city of layers and styles, from ancient Roman architecture to stunning contemporary works. It's a fascinating city that oozes history, and it's always surprising to discover ruins or old buildings hidden within new ones.
Whether you're strolling through the historic centre or visiting a modern building, it's easy to get lost in the beautiful sights and sounds of the city. It's a great place to spend a few days.
It's a popular destination for tourists from all over the world, so be sure to buy tickets in advance. It's also worth buying a combined ticket that gives you access to the Colosseum, the Forum and Palatine Hill.
The best way to see the city is by foot, but if you're not up for it, Roman buses are reliable and cheap. Bus routes are well-signposted and there's always someone who speaks English nearby to help you find your way.
One of the most impressive structures in Rome is the Ara Pacis, an obelisk that's surrounded by a glass dome. This stunning display of art, sculpture and inscriptions is a must-see for anyone visiting the city.
4.Florence.
Florence is one of the most iconic and romantic cities in Europe, thanks to its beautiful churches and cathedrals, its gastronomic delights and its historic landmarks. If you're planning a trip to Italy, don't miss the chance to explore this magical city!
Known for its incredible architecture, the city is awash with beautiful museums and galleries. If you're an art lover, don't miss the Uffizi Gallery and its world-renowned collection of Renaissance works.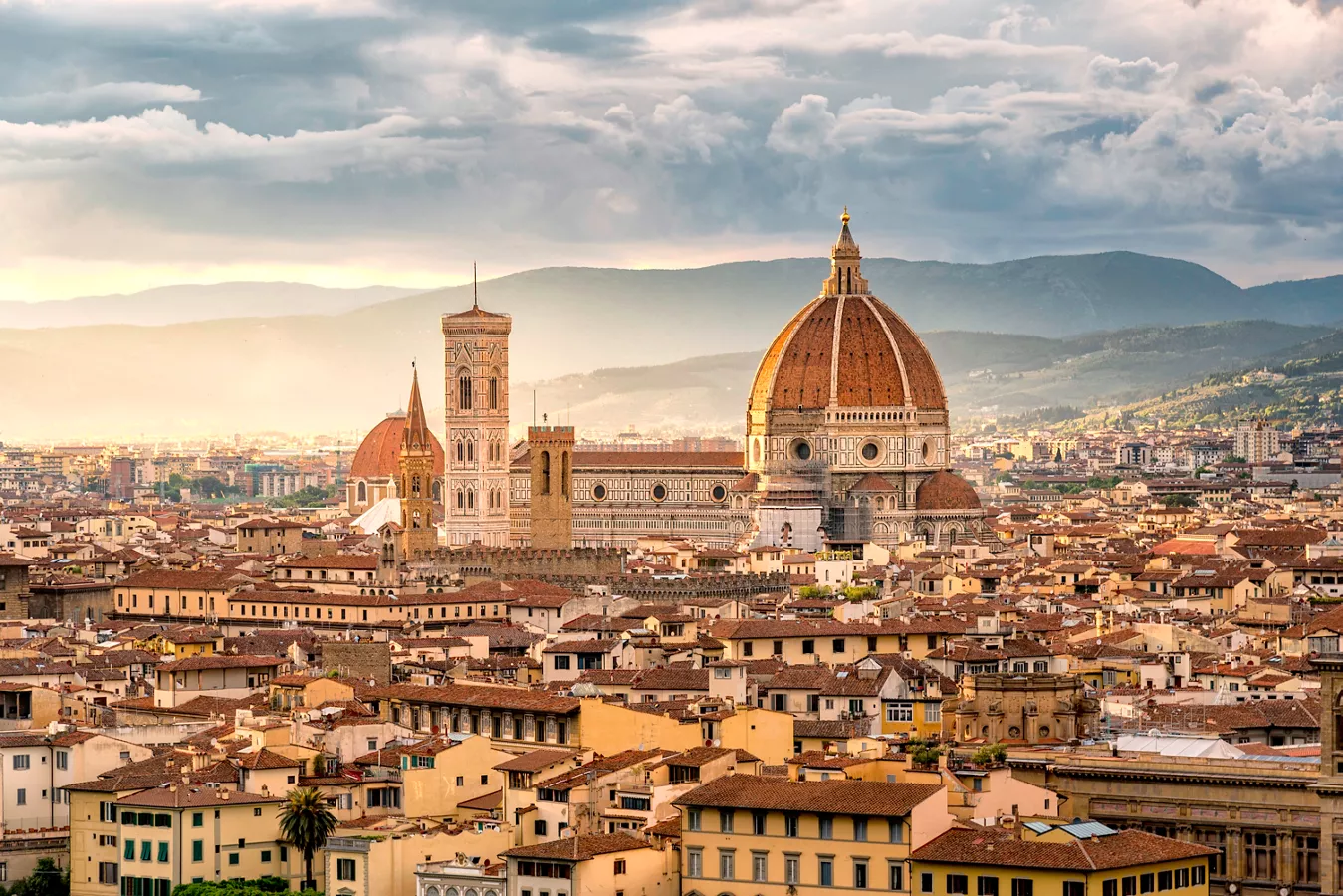 There are also plenty of other great options for those seeking a little more culture and historical sites, from the Palazzo Pitti to the Boboli Gardens.
Another must-see is the Galleria dell'Accademia, home to a number of masterpieces by Italian artists including Giotto, Michelangelo and Leonardo da Vinci.
If you're interested in learning more about science, be sure to visit the Galileo Museum. It's home to the death mask of the famous Italian philosopher, as well as a variety of machines and inventions that da Vinci worked on during his lifetime.
5.Barcelona.
The capital of Catalonia and one of Spain's most beautiful cities, Barcelona is a city of remarkable architecture, airy plazas, vibrant barrios and a melting pot of culture. Whether you're looking to explore world-class art museums, sample some of the country's best food or relax on clean urban beaches, Barcelona has something for everyone.
The city's famous boulevard La Rambla is an endless source of inspiration for visitors and the streets are lined with shops, flower stands, restaurants and other attractions. Don't miss the ornate Canaletes fountain, Boqueria market and Liceu opera house.
For more culture, a trip to the Joan Miro Museum is well worth the visit. It's the perfect place to learn more about the work of this quintessentially Catalonian artist.
Another must-see is the magnificent Gaudi masterpiece La Sagrada Familia, located close to the Gothic Quarter. Its playful colours and intricate detailing are a feast for the eyes. Tickets to the cathedral sell out quickly, so it's best to book a tour before you arrive.
6.Swiss Alps.
The Swiss Alps are one of Europe's most iconic mountain landscapes. Their crystalline alpine lakes, dramatic craggy peaks, perfect chalets and tinkling cowbells are all quintessential postcard views that stay with you long after your trip is over.
The Alps have moulded Switzerland's identity since time immemorial and are an important part of the country's economy. They are also home to a sizeable number of key Alpine passes and tunnels that play an important role in Switzerland's transport network.
Whether you are looking for the awe-inspiring panoramas of the Matterhorn, the glacier-lined wilds of Gornergrat or the heady views from Jungfraujoch, there's something to satisfy any traveller. Hike the pristine trails, ski in the freshest snow, indulge in a world-class spa or simply relax by a lakeside waterfall.
In the eastern canton of Graubunden, the picturesque town of Maienfeld evokes the idyllic mountain world of the best-selling Heidi story by Johanna Spyri. It is an emotional journey back in time to the Swiss mountain world of the 19th century.
7.Prague.
The capital of Czech Republic and a UNESCO World Heritage Site, Prague is one of Europe's most stunning cities. With cobblestone streets and magnificent squares, this European jewel will captivate your imagination.
As well as a bustling tourist hub, Prague also offers a wealth of cultural sights, museums and landmarks. A sightseeing tour can be a great way to get an overview of the city's highlights, but allow plenty of time in your itinerary to explore on your own.
It's also worth taking a look at the city's many architectural styles, from Romanesque chapels and cellars to Gothic cathedrals and Baroque palaces. There are also some unique Cubist buildings in Prague, and you can learn more about this short-lived art style at the House of Black Madonna in the Old Town.
If you're looking to escape the crowds and see Prague off the beaten track, check out Prague's free walking tours. They take you away from the main tourist attractions and lead you to some of the most scenic views.
8.Amsterdam
The Netherlands' capital is famed for its artistic heritage, elaborate canal system and narrow houses with gabled facades. Its Museum District is home to the Van Gogh Museum, works by Rembrandt and Vermeer at the Rijksmuseum and modern art at the Stedelijk.
One of the best ways to get to know Amsterdam is by boat. Cruise its tree-lined waterways during the day, and you'll be lulled by gentle spring breezes. Or, choose to sail in the evening, when the city's dazzling lights come alive.
For a unique shopping experience, check out the Vlooienmarkt, Amsterdam's famous flea market. This is where you'll find a plethora of vintage and secondhand goods, from clothes to perfumes to antiques.
Another must-visit is the Begijnhof, a secluded garden and courtyard that once housed a medieval sisterhood of unmarried women known as the "Beguines." This place is like an oasis in a busy urban environment, and it's a fascinating glimpse into this part of the city's history. It's also a great spot to enjoy a relaxing meal or to soak up the atmosphere.