Travel insurance is a must for all travelers, especially those who enjoy skiing or other snow sports. It offers medical coverage for unforeseen accidents and mishaps on the slopes, along with trip cancellation insurance.
There are some exclusions to cover, however, so it is important to read the PDS carefully. In particular, make sure that skiing or snowboarding outside resort boundaries (or 'off-piste') is covered if you are with a guide.
Recommended:- The 8 Best Food in San Diego
1.World Nomads
World Nomads was founded by Simon Monk who wanted to create a travel insurance company that was geared towards long-term travelers and backpackers. They offer two plans – Standard and Explorer, both of which include pre- and post-departure coverages like trip cancellation, trip delay and medical emergency evacuation.
One of the great things about World Nomads is that their claims are handled online so there's no need to wait until you're back home to sort things out. The other thing I love is that they have no limits on the length of time you can be insured.
You can purchase their policy right after you book your trip. They also offer a bundled deal that includes travel insurance and language guides for $99 per year.
The Standard Plan covers up to $1000 of your gear, while the Explorer plan goes up to $3000. This is a good deal as most companies only cover up to $500 for electronics, including expensive camera gear and laptops.
2.CAA Travel Insurance
CAA Travel Insurance is one of Canada's most trusted institutions and offers a variety of travel plans to suit every trip. They also offer stand-alone emergency medical coverage for people visiting Canada who don't have access to provincial health care plans.
When shopping for travel insurance, you'll want to take into account your age and how many people are travelling with you. This will impact how much your insurance premiums will be, as younger travellers generally have lower insurance rates than older travellers.
You should also consider your health condition, as some plans may not cover you if you have a pre-existing medical condition. To avoid being denied coverage, consider getting a Pre-Existing Medical Condition Rider that shortens the stability period from three to six months prior to your departure date for eligible travelers.
Choosing the right travel insurance can save you money in the long run. It's important to research your options, compare costs and read the fine print carefully before making a decision. A good insurance provider will provide a customer service team that is available 24/7 to answer questions and help you make the best decisions for your next trip.
3.Blue Cross
Whether you're hitting the slopes for a single ski holiday or going on an extended trip to visit friends and family in Canada, travel insurance is essential. It covers the fundamental risks you can face when travelling, such as trip cancellation and interruption, medical emergencies, baggage loss or damage, flight accidents, and more.
Most travel insurance policies will also cover winter sports, such as skiing and snowboarding in Canada. But some companies have a more restrictive exclusion list than others, so it's important to read your policy carefully and know exactly what is covered.
One of the most popular travel insurers in Canada, Blue Cross offers comprehensive coverage for Canadian travellers. With more than 70 years of experience, it is a trusted name for a wide range of travel needs.
Besides its standard travel and health insurance, Blue Cross offers additional coverage options for people who want to go on an adventure or take part in more risky activities. The company's TuGo(r) travel insurance is a great choice for travellers who enjoy the thrill of extreme sports, including snowmobiling, hiking, rock climbing, and backcountry skiing.
4.Travel CUTS Bon Voyage Insurance
If you're going on a ski holiday and looking for the best travel insurance, you have many options. However, it's important to choose a policy that will give you the most coverage for your budget.
One of the most affordable is Travel CUTS Bon Voyage Insurance. This company has a well deserved reputation for providing quality travel insurance to Canadians.
They have a number of different travel insurance products available, and they're one of the more popular companies on the scene. Their prices are very reasonable, and they offer a large range of features as standard on their travel insurance policies.
You can purchase a travel insurance policy from this company online or at a store near you, and it's very easy to do. They also offer a great customer service department.
If you're traveling in Canada on a ski trip, you should definitely check out the best travel medical insurance to see you and your family through any emergency that might arise. This type of coverage can save you a lot of money in the long run.
5.Manulife CoverMe
Manulife is one of Canada's most well-known financial services companies, with a wide range of products and services that help clients with both their personal and business insurance needs. Founded in 1887, the company is known for its financial advice and insurance products, as well as its wealth management services.
Their term life insurance is a great option for Canadians that want to protect their family in case something unexpected happens to them. They offer 4 different term life plans, so you can find the right one for your specific needs and budget.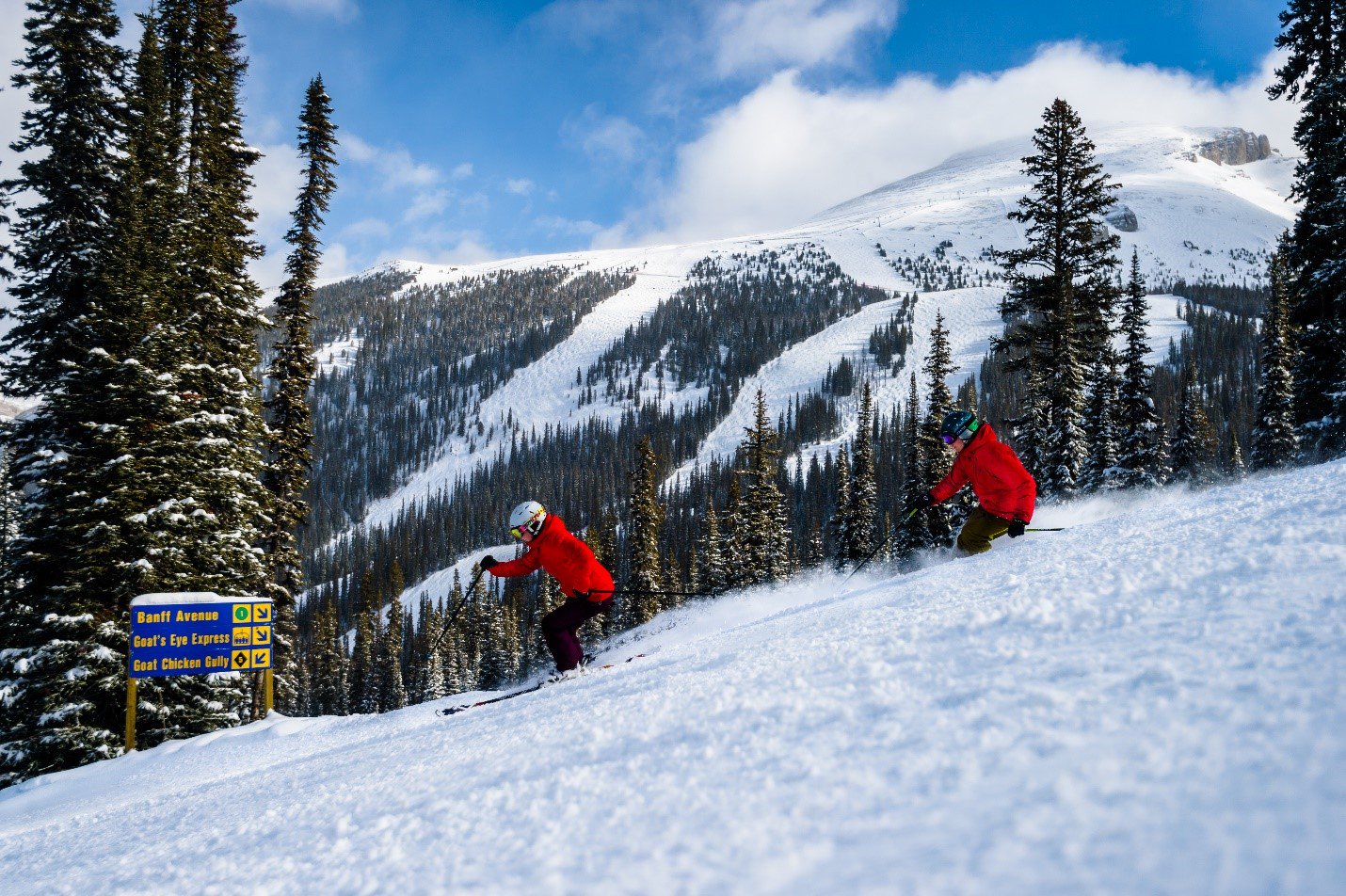 They also offer a rewards-based insurance program that provides incentives to get healthy and reduces your premiums. This is called Manulife Vitality, and it's available on some of their permanent life insurance products.
Whether you're travelling for work or pleasure, it's important to have travel insurance coverage to protect you against emergencies. If your planned trip is ruined by a natural disaster, injury or an illness, you could lose all of your travel money and experience major inconvenience.
6.Medipac Travel Insurance
Medipac Travel Insurance is a trusted provider of affordable travel medical insurance packages for seniors, snowbirds and travellers. It is a long-time partner of the Canadian Snowbird Association and the Royal Canadian Legion, and a member of the Travel Health Alliance.
Its plans offer coverage for most stable and controlled pre-existing conditions. It also has several unique discounts and deductibles to help you save on your purchase.
A recent survey of Canada's most experienced travellers and Canadian snowbirds has found comprehensive coverage to be the top priority when selecting a travel insurance plan. The Medipac plan combines Price, Coverage and Emergency Assistance Services to provide peace of mind on any trip!
The company's Vaccine Discount offers members an additional 5% savings on their annual premiums if they have received at least one dose of COVID-19 vaccine prior to travelling. The company also has a new COVID-19 insurance option, MedipacMAX, which provides maximum coverage of $5 million for COVID-19 emergencies.
Unlike most companies, Medipac sells all of its policies itself and does not use a broker distribution network. Its sales are largely driven by repeat business and its advertising and selling skills, which allows it to charge reasonable rates for travel insurance.
7.Allianz Travel Insurance
Allianz Travel Insurance is a Germany-based company that specializes in travel insurance. They offer plans for both single trips and annual/multi-trips.
Allianz also offers a 24-hour hotline for travelers, allowing them to get help on the go. They can assist with replacing a lost passport, finding a doctor or sending a message home.
They also offer a rental car protector that covers primary collisions on rental cars and business equipment coverage that replaces your rented or owned business gear if it gets stolen or damaged.
Lastly, Allianz offers four different annual travel insurance plans. The AllTrips Executive plan is our favorite, offering tiered limits starting at $5,000 for trip cancellation or interruption coverage and $50,000 for emergency medical.
To get a quote, you can use InsureMyTrip, a site that compares policies from more than 20 insurers. It has a simple sign-up form that allows you to customize a policy based on your specific needs. You can filter by adventure sports, higher limits, increased medical coverage and more. You can also add extras like prepaid trip expenses, luggage delay and loss and more.
8.Royal Sundaram.
Founded in 2000, Royal Sundaram General Insurance Company Ltd (formerly known as Royal Sundaram Alliance Insurance Company Limited) is India's first private sector general insurance company. It is promoted as a joint venture by Sundaram Finance, one of the largest non-banking financial companies in India and other Indian shareholders.
It offers a variety of products across a wide range of categories, including motor, health, travel and home insurance for individual customers and specialised coverage for commercial businesses. The company also provides life insurance for employees and their dependents and pension plans for senior citizens.
In terms of claims, the company offers a claim settlement system that won the "Celent Model Insurer Asia Award" for customer satisfaction in 2013. This enables policyholders to get their queries resolved within a matter of minutes.
For car insurance, the company has a wide range of benefits that include instant car inspection via M-Inspect app, cashless claims through its network garages and up to 50% NCB benefit for third-party liabilities. It also offers a 24-hour assistance centre and an online support forum for customer queries.